Make Your Own Ball® Jar Cross-Stitch Embroidery!
Cross stitch and Ball® Mason Jars—is there a craftier, more creative combination? We don't think so!
If you're an embroidery fan, you'll have fun with this downloadable cross-stitch pattern. Create your very own Ball® Mason Jars needlework, courtesy of Country Living magazine. Make it into a pillow or wall art—it's the perfect kitchen décor, or a great gift for your favorite home canning enthusiast!
Here's what this sweet cross-stitch will look like when you're done: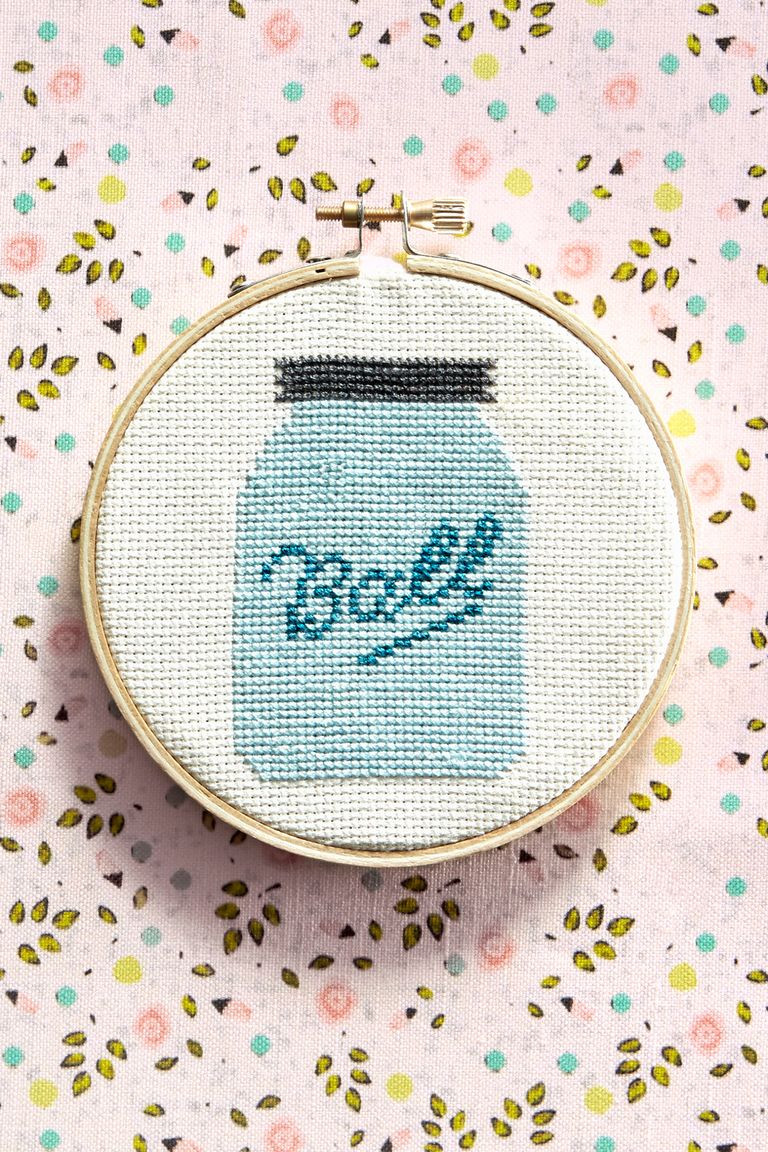 ---
Download and print the pattern HERE.
Stitch and enjoy!