Cocktail in a Ball® Jar
Who's ready for a cocktail? You can pack all the essentials for the drink of your choice in a Ball Quart jar. This makes for a fun and festive gift, perfect party favor, housewarming present, or just a friendly pick-me-up. Find some great shelf-stable products so your gift can be enjoyed when the time is right!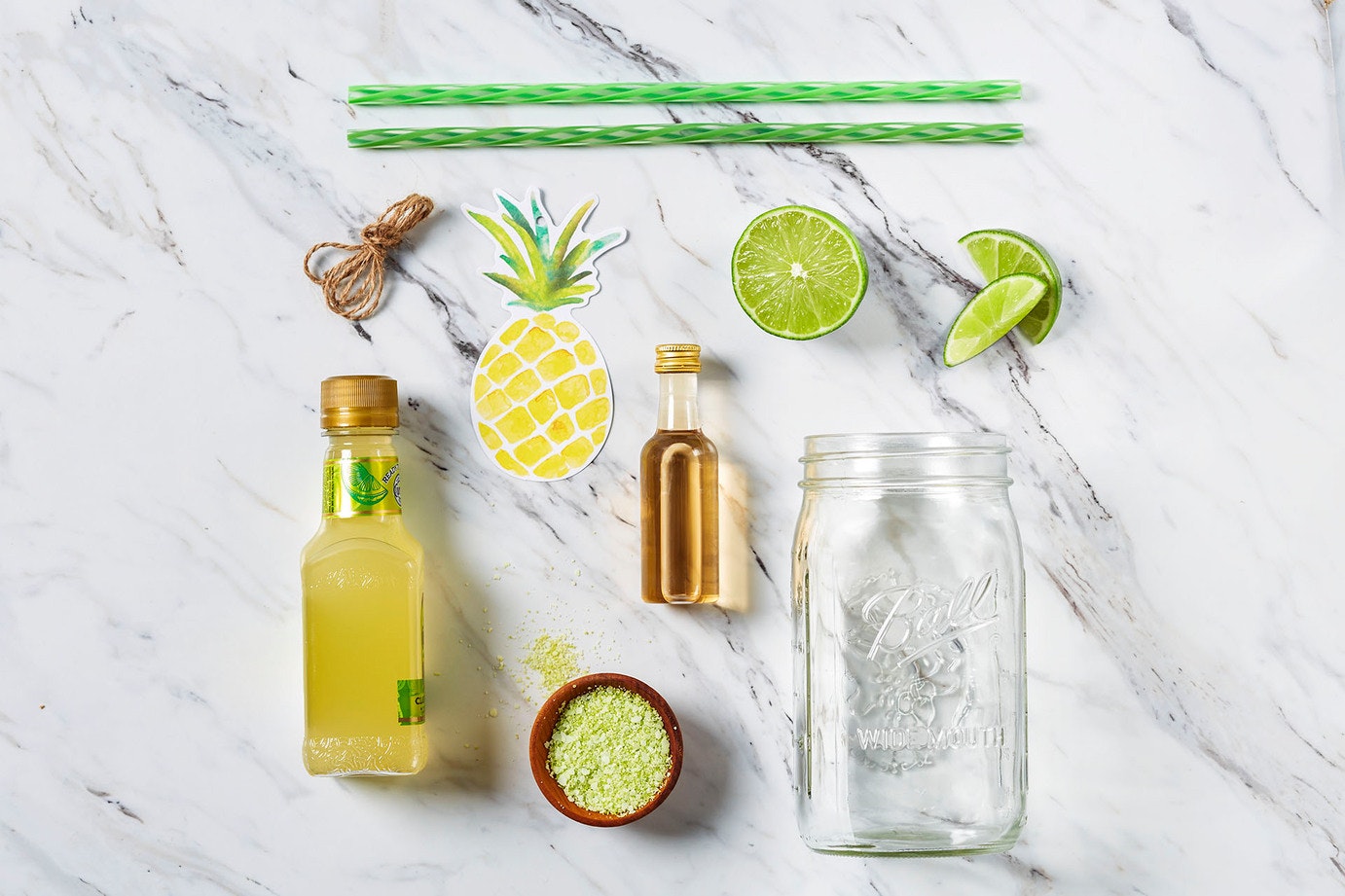 ---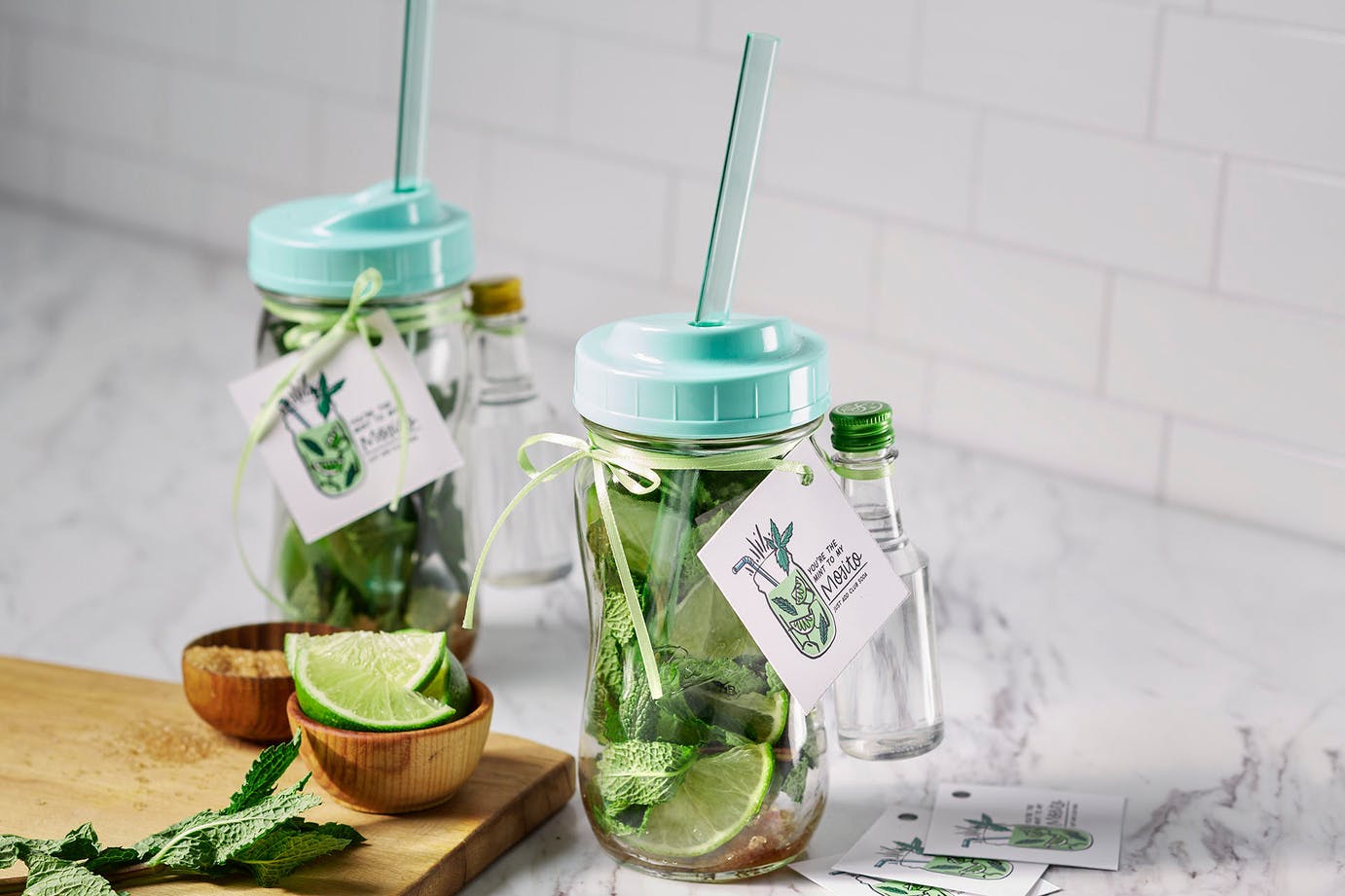 Another twist on a fresh cocktail in a jar is to prepare fresh ingredients inside the Spiral Sip and Straw Jars for your guests or friends to enjoy a special drink at an event! Make your party memorable by creating your own signature cocktail! Simply fill your jar with those fresh ingredients, tie a mini bottle around the neck of the jar with a ribbon, and add a tag with their name or the name of your signature drink! This is perfect for a bachelorette weekend or even a small dinner party with guests!