Vegetarian Pho Broth
Vegetarian Pho Broth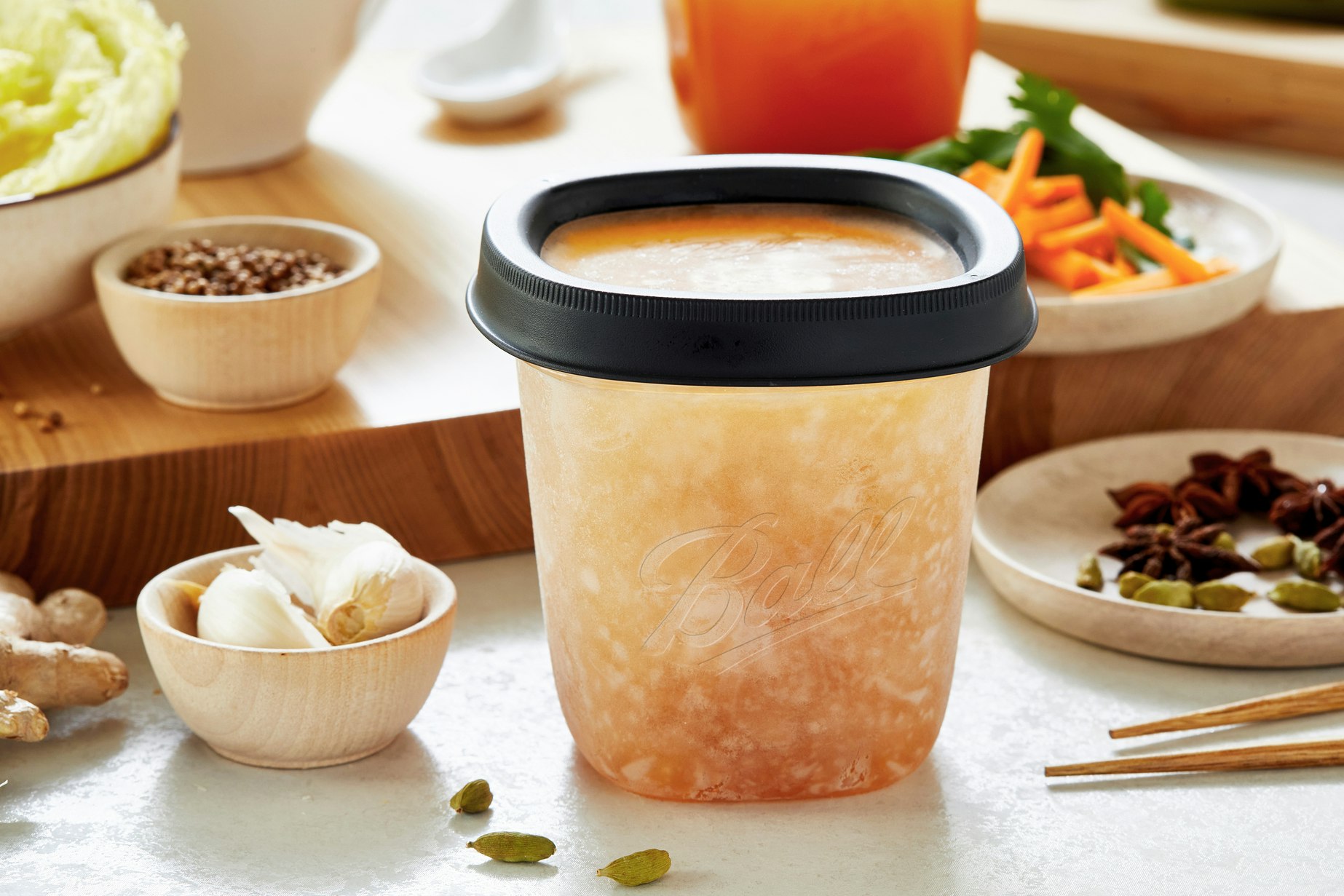 Makes about 8 (16 oz) pint freezer jars
While the 'Pho' part of Pho Soup is actually the noodles, this rich vegetarian broth is the real star of the meal. Brimming with rich Vietnamese inspired seasonings it's delicious served hot over noodles, mixed raw vegetables, tofu or meats.
---
Ingredients
1 Tbsp coriander seeds
2 whole star anise
½ cinnamon stick
2 whole cardamom pods
1 whole clove
6 cloves garlic, chopped
3 Tbsp grated fresh ginger
12 cups of water
1 large onion, coarsely chopped
3 celery stalks, sectioned
1 large carrot, chopped
½ of a Napa cabbage, about 2 lbs, sliced
1 ½ cups chopped cilantro, leaves and stems
2 tsp. sugar
1 Tbsp soy sauce or tamari
1 Tbsp. salt
¼ cup nutritional yeast flakes
Directions
Combine coriander seeds, star anise, cardamom pods and clove in a large stockpot over low heat. Toast spices just until fragrant, about one minute, stirring the whole time; add garlic and ginger, stir quickly for 30 seconds.

Add water and remaining ingredients to spices in stock pot, turn heat to high and bring to a boil. Lower heat and simmer uncovered for 50-60 minutes, until vegetables are very soft. Let broth cool to room temperature.

Strain broth through a large fine mesh strainer lined with a piece of cheesecloth; discard seasoning and vegetables.

Pour broth into clean pint-sized freezer safe jars. Store in freezer up to 3 months.