Tomato Juice
Tomato Juice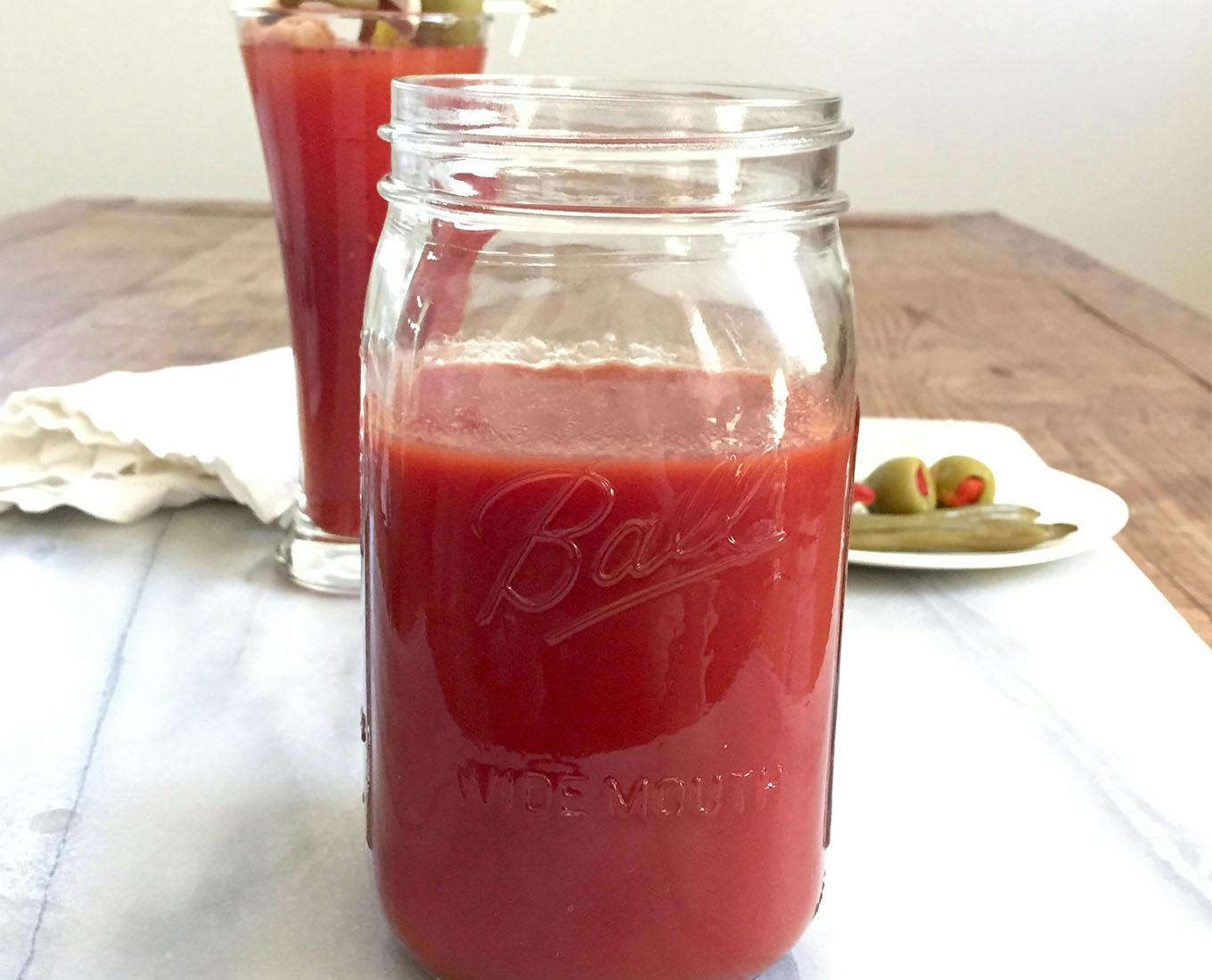 Preserving method: Water bath canning
Makes about 4 quart jars

When end-of-summer bounty finds you with glorious heaps of tomatoes, turn to this flavorful "new" classic recipe. The addition of one beet adds extra sweetness and superb color. Recipe excerpted from The All New Ball® Book of Canning and Preserving, published by Oxmoor House (2016).
---
You will need
14 lb. tomatoes, cored and quartered
1 large red beet, peeled and cut into 1⁄4-inch cubes
1 Tbsp. salt or celery salt
2 tsp. Ball® Citric Acid or 1⁄2 cup bottled lemon juice
Ball® Glass preserving jars with lids and bands
Optional: Ball® freshTECH Electric Water Bath Canner + Multicooker

Directions
Core tomatoes and cut into quarters. Bring tomatoes, any accumulated juice, and diced beet to a boil in a large stainless steel or enameled stockpot, stirring often; reduce heat and simmer, uncovered, 15 minutes or until vegetables are very tender, stirring often.

Press tomato mixture, in batches, through a food mill, into a large bowl; discard skins and seeds. Return tomato juice to stockpot. Cook over medium heat, stirring often, until a thermometer registers 190°F; remove from heat. Stir in salt and citric acid or lemon juice.

Ladle hot juice into a hot jar, leaving 1-inch headspace. Remove air bubbles. Wipe jar rim. Center lid on jar. Apply band, and adjust to fingertip-tight. Place jar in boiling- water canner. Repeat until all jars are filled.

Process jars 40 minutes, adjusting for altitude. Turn off heat; remove lid, and let jars stand 5 minutes. Remove jars and cool.
*Tomatoes that are very ripe and bursting with juice can be used here.