Peach-Ginger Butter
Peach-Ginger Butter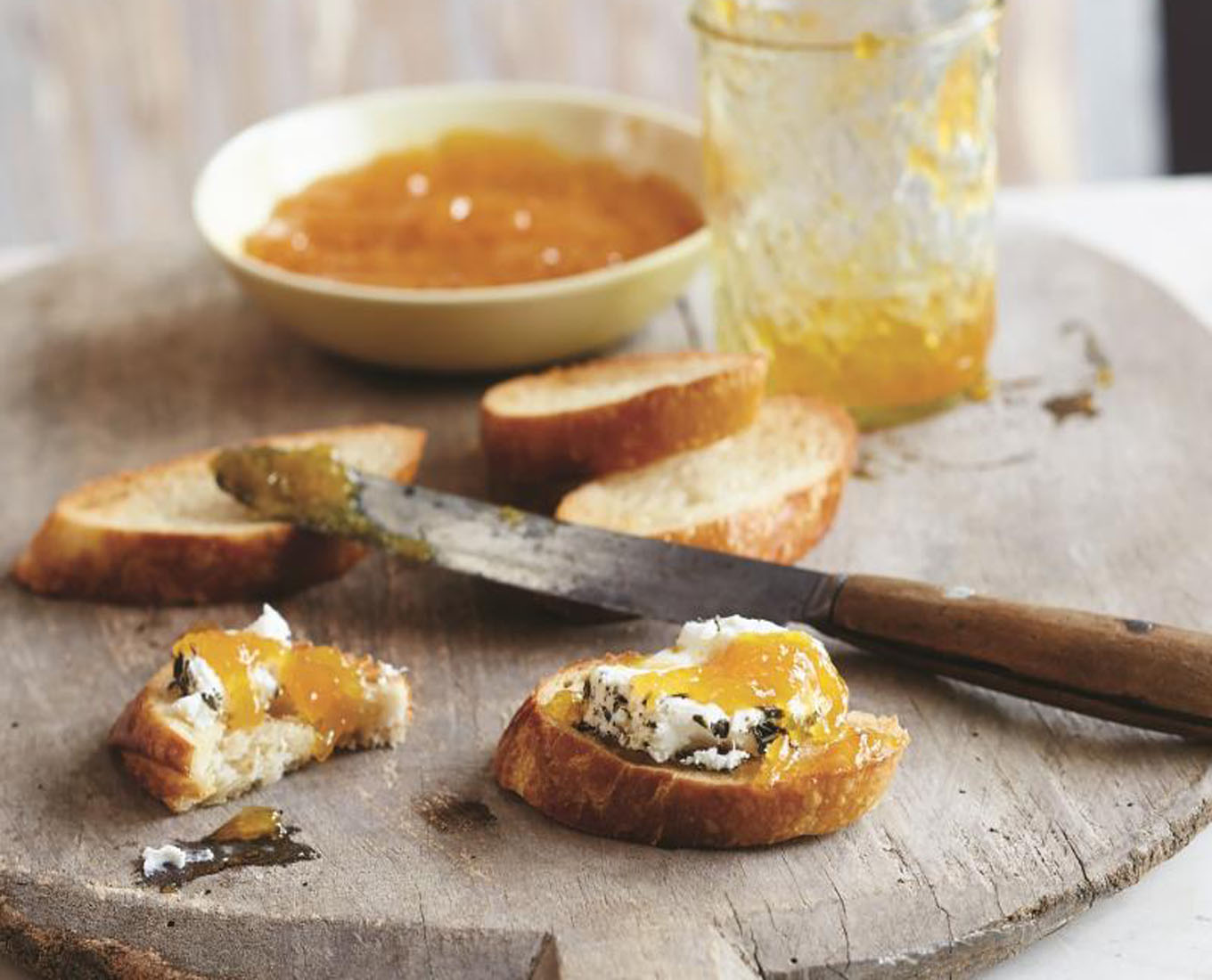 Preserving Method: Water-Bath-Canning
Makes about 6 half pint jars
Nothing quite beats a fresh in-season peach, except maybe a whole bushel of them to use in preserves. Luscious peach butter with a zing of ginger creates a decidedly satisfying flavor. Recipe excerpted from The All New Ball® Book of Canning and Preserving, published by Oxmoor House (2016).
---
You will need
10 cups coarsely chopped fresh peaches (about 12 medium)*

1/2 cup water

1/2 cup finely chopped crystallized ginger

2 tsp lemon zest

2 Tbsp bottled lemon juice

3 cups sugar
Directions
Combine first 5 ingredients in a 6-qt. stainless steel or enameled Dutch oven. Bring to a boil over medium-high heat, stirring often. Reduce heat, and simmer, uncovered, 15 minutes or until peaches are tender, stirring occasionally. Remove from heat, and let cool slightly.

Pulse peach mixture, in batches, in a food processor until almost smooth. Pour each batch into a large bowl.

Return peach puree to Dutch oven; stir in sugar. Bring to a boil over medium heat, stirring until sugar dissolves. Cook, stirring constantly, 25 to 30 minutes or until mixture thickens and holds its shape on a spoon.

Ladle hot peach mixture into a hot jar, leaving 1⁄4-inch headspace. Remove air bubbles. Wipe jar rim. Center lid on jar. Apply band and adjust to fingertip-tight. Place jar in boiling-water canner. Repeat until all jars are filled.

Process jars 10 minutes, adjusting for altitude. Turn off heat; remove lid, and let jars stand 5 minutes. Remove jars and cool.
* CAUTION: Do not use this process to can white-flesh peaches. Some varieties of white-flesh peaches are higher in pH (i.e. lower in acid) making them a low-acid food for canning purposes. At this time there are no low-acid or acidification procedures for white-flesh peaches.