Home-Style Pickled Jalapeños
Home-Style Pickled Jalapeños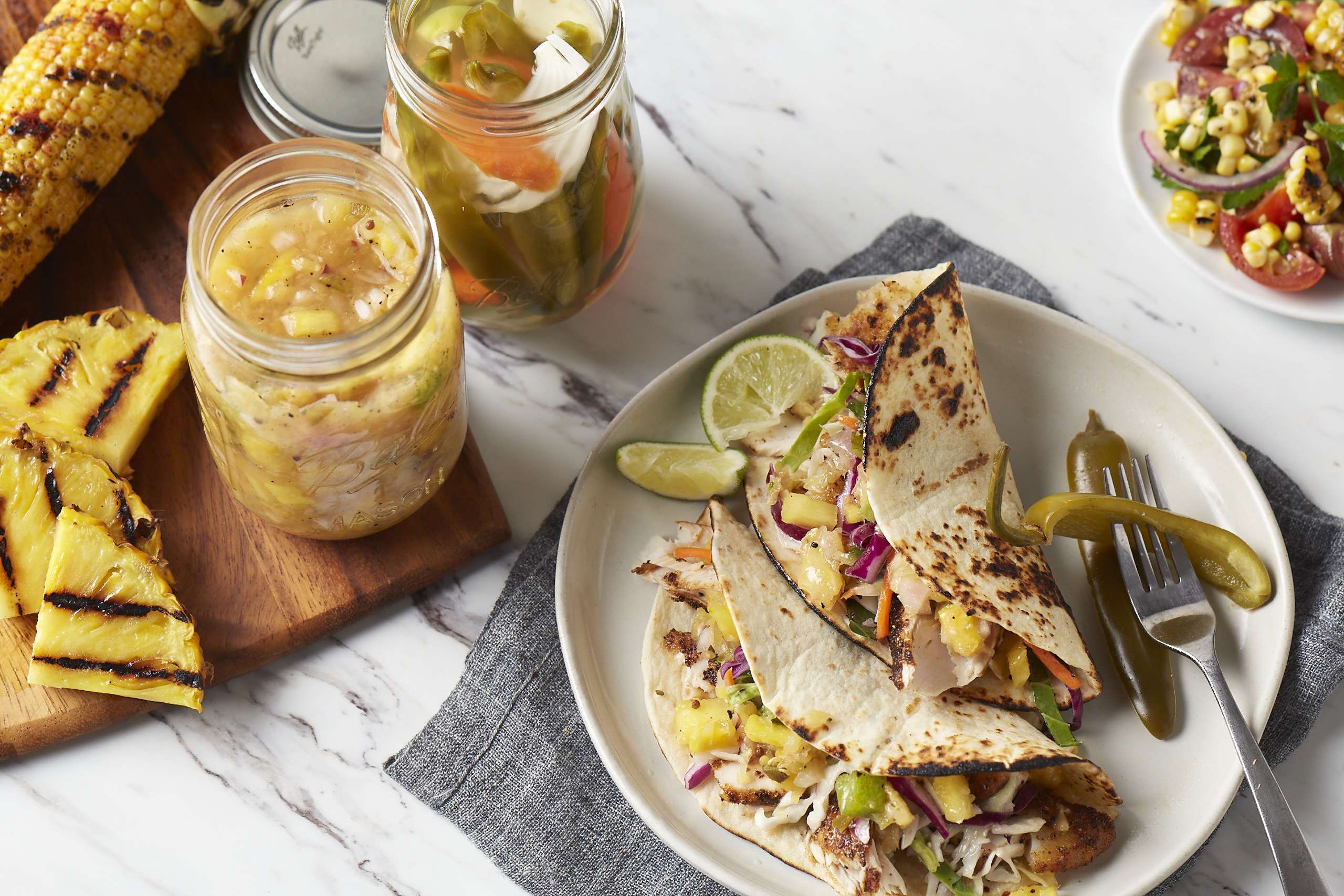 Preserving method: Water bath canning
Makes about 6 (1-PT./500-mL) Jars

These long, pickled pepper strips are the perfect fit for tacos, nachos, or any favorite sandwich that needs spicing up.
Recipe excerpted from The All New Ball Book of Canning and Preserving, published by Oxmoor House (2016).
---
You will need
3 1/2 lb. (1.6 kg) jalapeño peppers, seeded and quartered

1 cup (250 mL) thinly sliced white onion

2 large carrots, thinly sliced

2 1/2 cups (625 mL) white vinegar (5% acidity)

2 1/2 cups (625 mL) water

2 Tbsp. (30 mL) Ball® Salt for Pickling & Preserving

1 Tbsp. (15 mL) sugar

6 garlic cloves, crushed

Ball® Pickle Crisp (optional)

Directions
Prepare boiling water canner. Heat jars in simmering water until ready to use, do not boil. Wash lids in warm soapy water and set aside with bands.

Put on gloves, and cut peppers in half lengthwise; remove seeds. Cut halves in half lengthwise to create long strips. Place jalapeño strips in a large bowl. Add onion and carrot; toss well.

Combine vinegar and next 3 ingredients in a large stainless steel or enameled saucepan. Bring to a boil.

Place 1 crushed garlic clove in a hot jar, and pack jar tightly with vegetable mixture, leaving 1⁄2-inch headspace. Add 1⁄8 tsp. Ball® Pickle Crisp to jar, if desired. Ladle hot pickling liquid over vegetables, leaving 1⁄2-inch headspace. Remove air bubbles. Wipe jar rim. Center lid on jar. Apply band, and adjust to fingertip-tight. Place jar in boiling- water canner. Repeat until all jars are filled.

Process jars 10 minutes, adjusting for altitude. Turn off heat; remove lid, and let jars stand 5 minutes. Remove jars and cool 12-24 hours. Check lids for seal, they should not flex when center is pressed.