Dijon Mustard
Dijon Mustard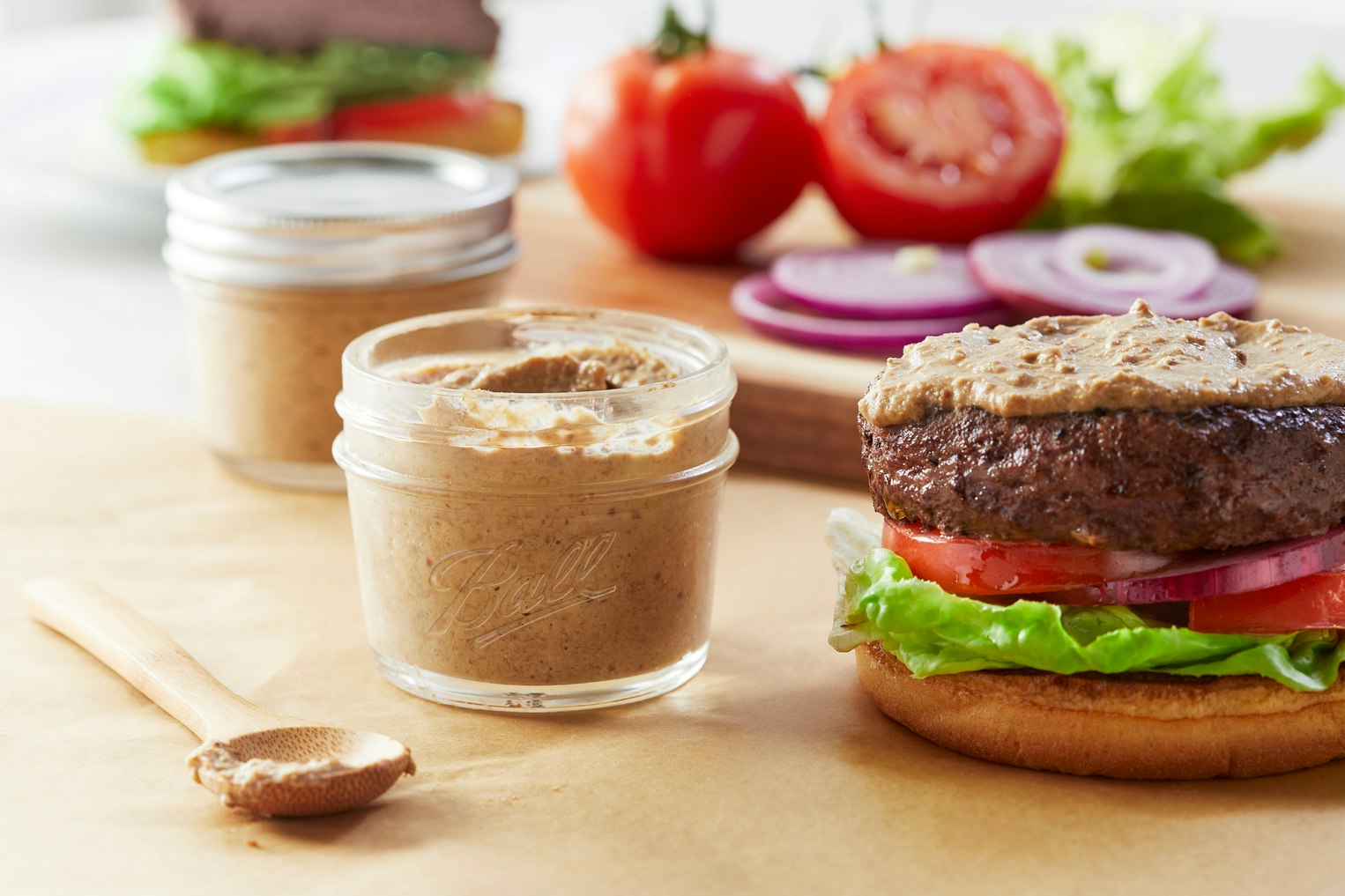 Preserving Method: Water-Bath-Canning
Makes about 6 four-ounce jars

Loaded with great garlic flavor this classic white wine Dijon mustard will be your go-to for sandwiches and roasts. Recipe excerpted from The All New Ball® Book of Canning and Preserving, published by Oxmoor House (2016).
---
You will need
2 cups chopped onion
2 cups Pinot Grigio or other dry white wine
1 cup white wine vinegar (5% acidity)
1 tsp. salt
6 garlic cloves, coarsely chopped
4 black peppercorns
1 rosemary sprig
1 cup yellow mustard seeds
1⁄3 cup dry mustard
2 2⁄3 cups water
Directions
Combine first 7 ingredients in a large stainless steel or enameled saucepan. Bring to a boil over high heat; reduce heat, and simmer, uncovered, 15 to 20 minutes or until onion is very soft, stirring occasionally. Remove pan from heat; pour onion mixture through a wire-mesh strainer into a glass or stainless steel bowl. Discard solids.

Stir mustard seeds and dry mustard into wine mixture. Cover and let stand at room temperature at least 24 hours, but no longer than 48 hours.

Process mustard mixture in a blender or food processor, adding water until consistency of cooked oatmeal.

Transfer mustard to a small saucepan. Bring to a boil, stirring often; reduce heat, and simmer, uncovered 5 minutes.

Ladle hot mustard into a hot jar, leaving 1⁄4-inch headspace. Remove air bubbles. Wipe jar rim. Center lid on jar. Apply band and adjust to fingertip-tight. Place jar in boiling- water canner. Repeat until all jars are filled.

Process jars 10 minutes, adjusting for altitude. Turn off heat; remove lid, and let jars stand 5 minutes. Remove jars and let cool.