Blueberry Butter
Blueberry Butter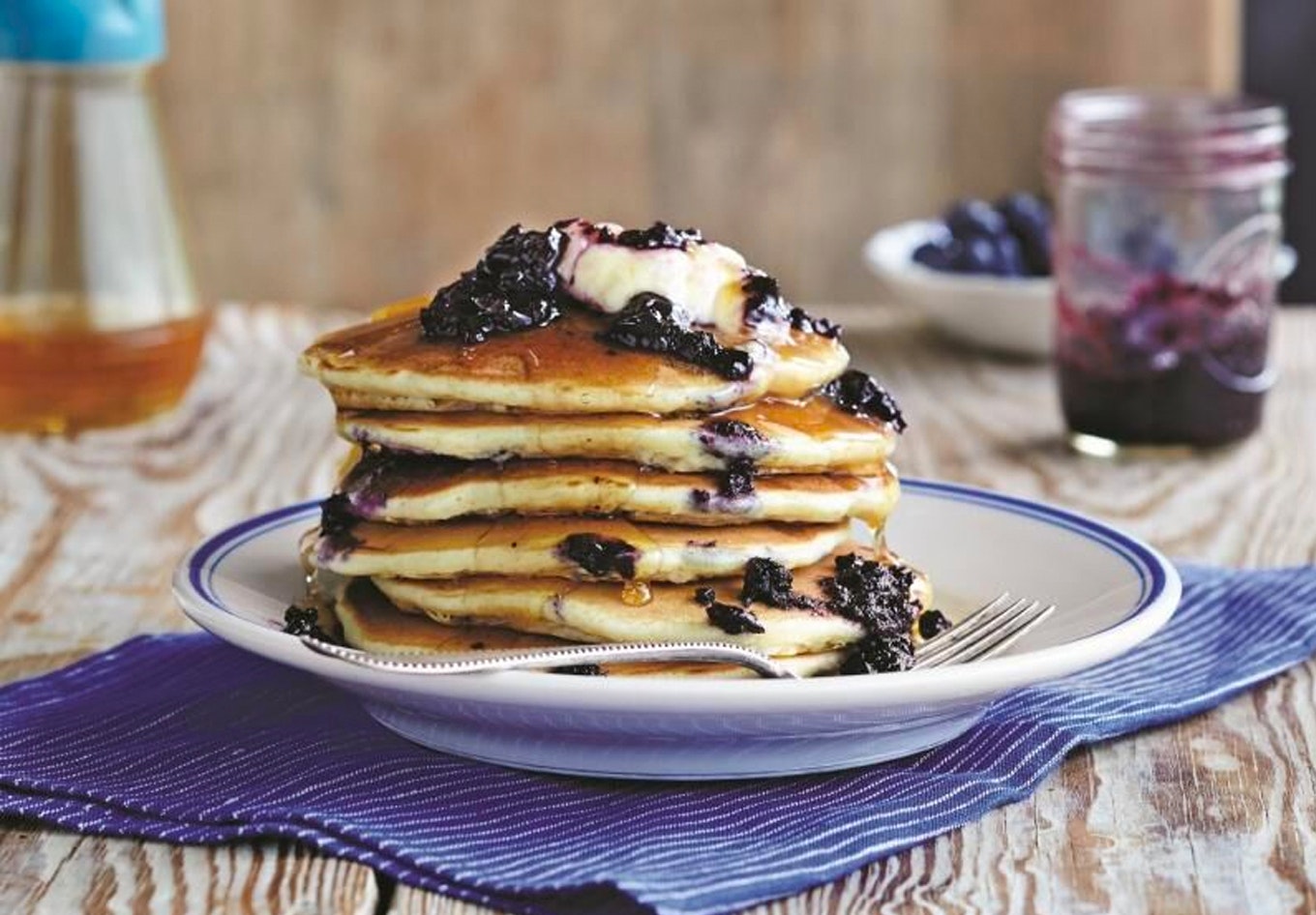 Preserving Method: Water Bath Canning
Makes about 6 half-pint jars

Two appealing recipes with one batch of blueberries! First make our blueberry syrup, then use the pulp to make this smooth fruity butter.
---
You will need
5-1/2 cups blueberry pulp reserved from Blueberry Syrup (Pg 136 in The All New Ball Book of Canning and Preserving)

3 cups sugar

1 Tbsp. Lemon zest

1-1/2 Tbsp. Fresh lemon juice

1/4 tsp. ground nutmeg

6 Ball® half-pint glass preserving jars with lids and bands
Optional: Ball® freshTECH Electric Water Bath Canner + Multicooker
Directions
Process blueberry pulp in a food processor 1 minute or until very smooth. Combine pureed pulp, sugar, and remaining ingredients in a 6qt. stainless steel or enamled dutch oven. Bring to a boil over medium heat, stirring often. Reduce heat, and simmer, stirring constantly, 1 hour or until mixture thickens and holds it's shape on a spoon.

Ladle hot blueberry butter into a hot jar, leaving 1/4- inch headspace. Remove air bubbles. Wipe jar rim. Center lid on jar. Apply band, and adjust to fingertip-tight. Place jar in boiling-water canner. Repeat until all jars are filled

Process jars 10 minutes, adjusting for altitude. Turn off heat: remove lid, and let jars stand 5 minutes. Remove jars and cool.
Recipe excerpted from The All New Ball Book of Canning and Preserving, published by Oxmoor House (2016).