Blackberry Freezer Jam with Classic Pectin
Blackberry Freezer Jam with Classic Pectin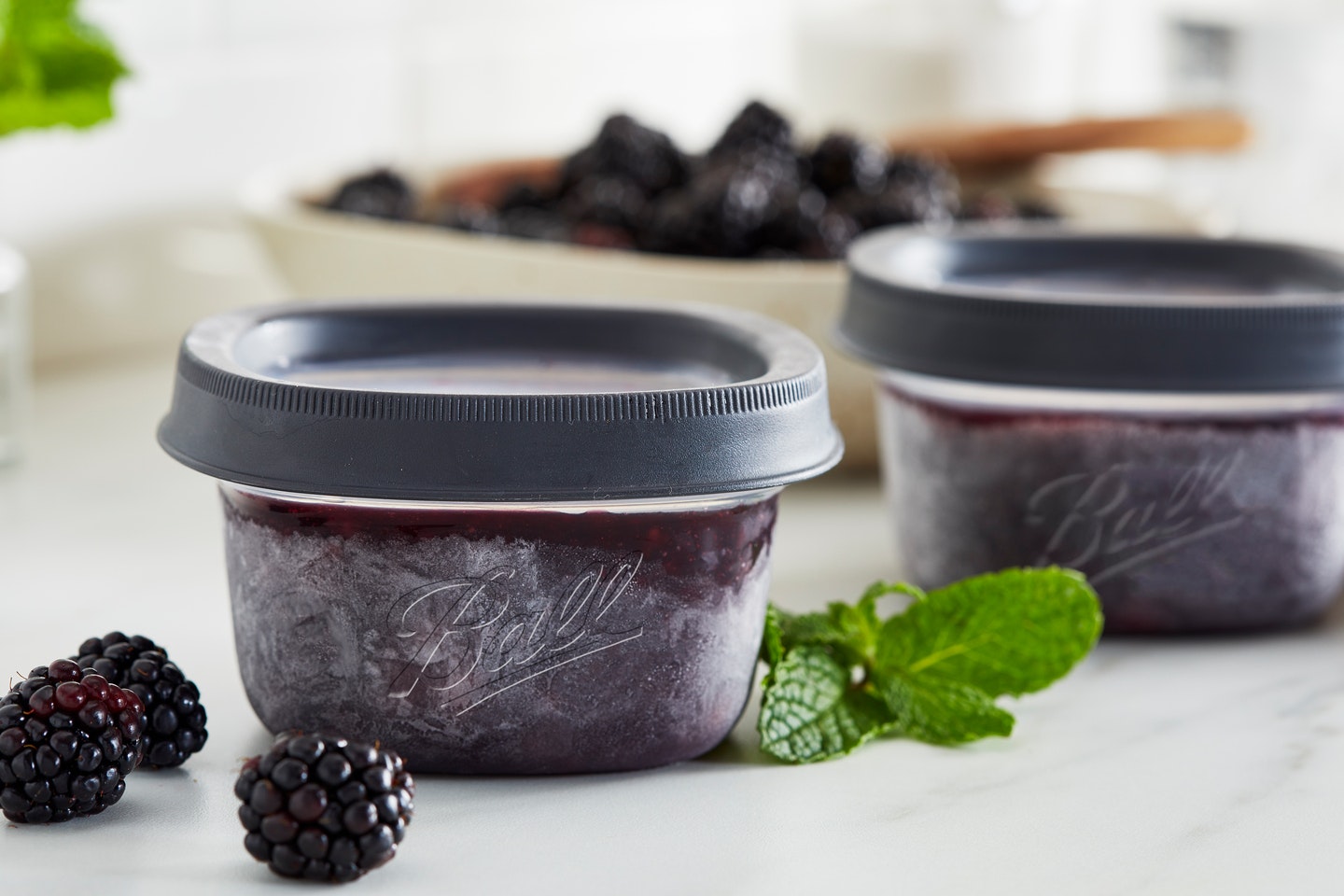 Preserving Method: Freezing
Makes about 6 (8 oz) half pints
---
You will need
3 cups crushed berries (about 2-1/4 lb or 6, 6-oz containers)
5-1/4 cups sugar
3/4 cup water
6 Tbsp Ball® RealFruit® Classic Pectin
6 Ball® Plastic (8 oz) Freezer Jars or 8 oz half pint glass jars with lids and bands
Directions
PLACE prepared fruit* in a large bowl. Add sugar, mixing thoroughly. Let stand 10 minutes.

COMBINE water and Ball® RealFruit® Classic Pectin in a small saucepan. Bring to a full rolling boil that cannot be stirred down, stirring constantly. Boil hard for 1 minute, continuing to stir.

ADD cooked pectin mixture to fruit mixture stir for 3 minutes.

LADLE freezer jam into clean Ball® freezer jars leaving 1/2 inch headspace. Apply caps and let jam stand in refrigerator until set, approximately 24 hours. Serve immediately, refrigerate up to 3 weeks or freeze up to 1 year. *To Prepare Blackberries: Crush one layer at a time using a potato masher.