Banana Ketchup
Banana Ketchup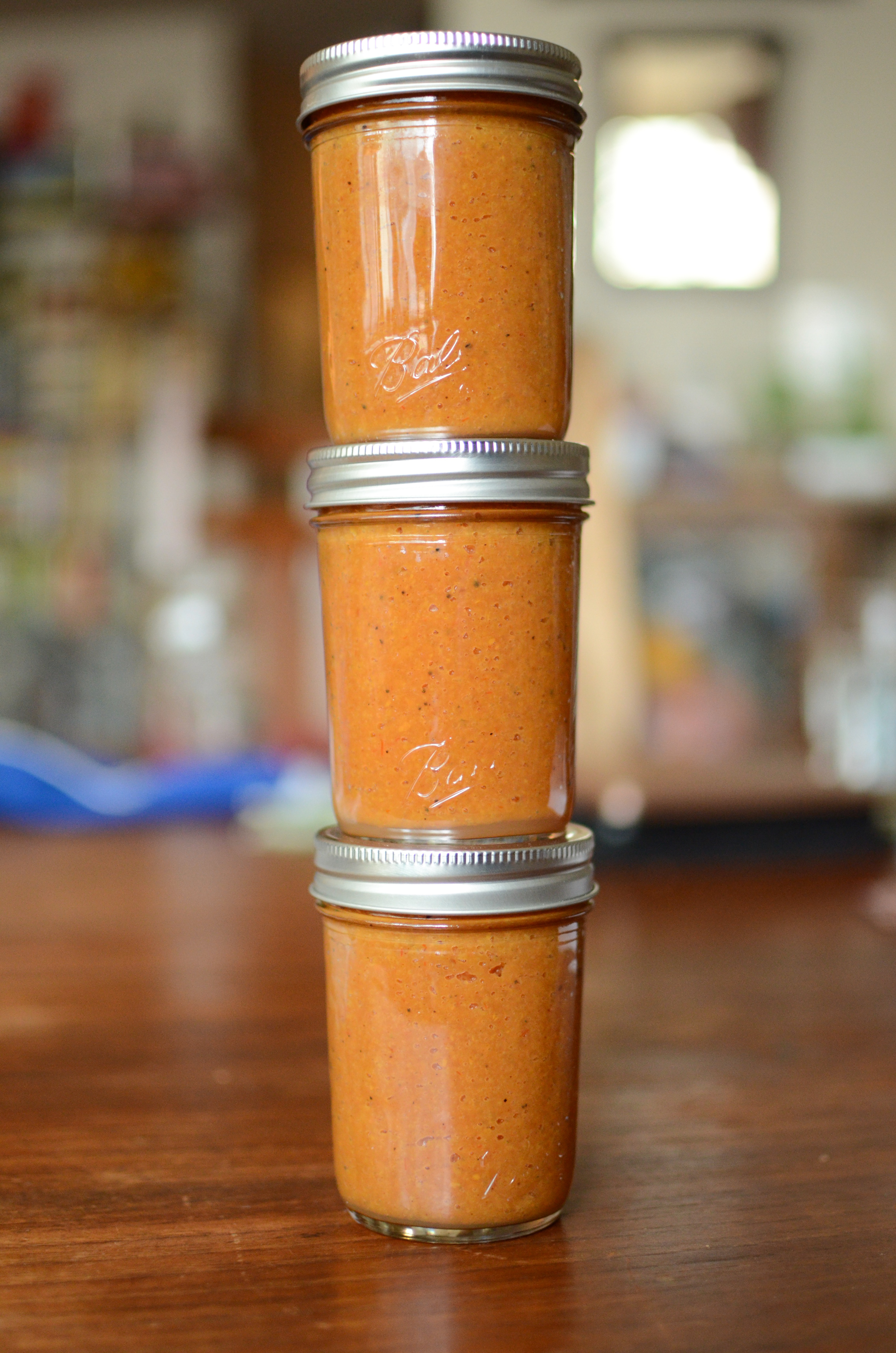 Preserving Method: Water-Bath-Canning
Makes about 3-5 (8 oz) half-pint jars
Sweet, tangy, and perfectly spiced, this Banana Ketchup will have you rethinking your condiment habits from here on out.
---
You will need
2 cups mashed ripe bananas (1.5 lbs peeled)

1 large onion chopped (about 2 cups)

3 garlic cloves, minced

2 tsp. grated fresh ginger

1-2 bird's eye chilis, chopped (to taste)

1 cup water, divided

3/4 cup sugar

2 Tbsp. tomato paste

1 cup apple cider vinegar

1/2 tsp. allspice

1/2 tsp. turmeric

1/4 tsp. cinnamon

2 Tbsp. bottled lemon juice
Directions
Sautee onion and garlic in 1/4 cup of the water over medium heat until soft. Add remaining ingredients and cook at a simmer stirring continuously until thickened, about 15 minutes.

Prepare boiling water canner while sauce is cooking. Heat jars in simmering water until ready to use, do not boil. Wash lids in warm soapy water and set aside with bands.

Puree until smooth using an immersion blender or in the bowl of a food processor.

Ladle hot ketchup into a hot jar leaving 1/2 inch headspace. Remove air bubbles. Wipe jar rim. Center lid on jary and apply band, adjust to fingertip tight. Place jar in boiling water canner. Repeat until all jars are filled.

Process jars 20 minutes, adjusting for altitude. Turn off heat, remove lid, let jars stand 5 minutes. Remove jars and cool 12-24 hours. Check lids for seal, they should not flex when center is pressed.
Image credit: @foodinjars