Salad in a Ball® Jar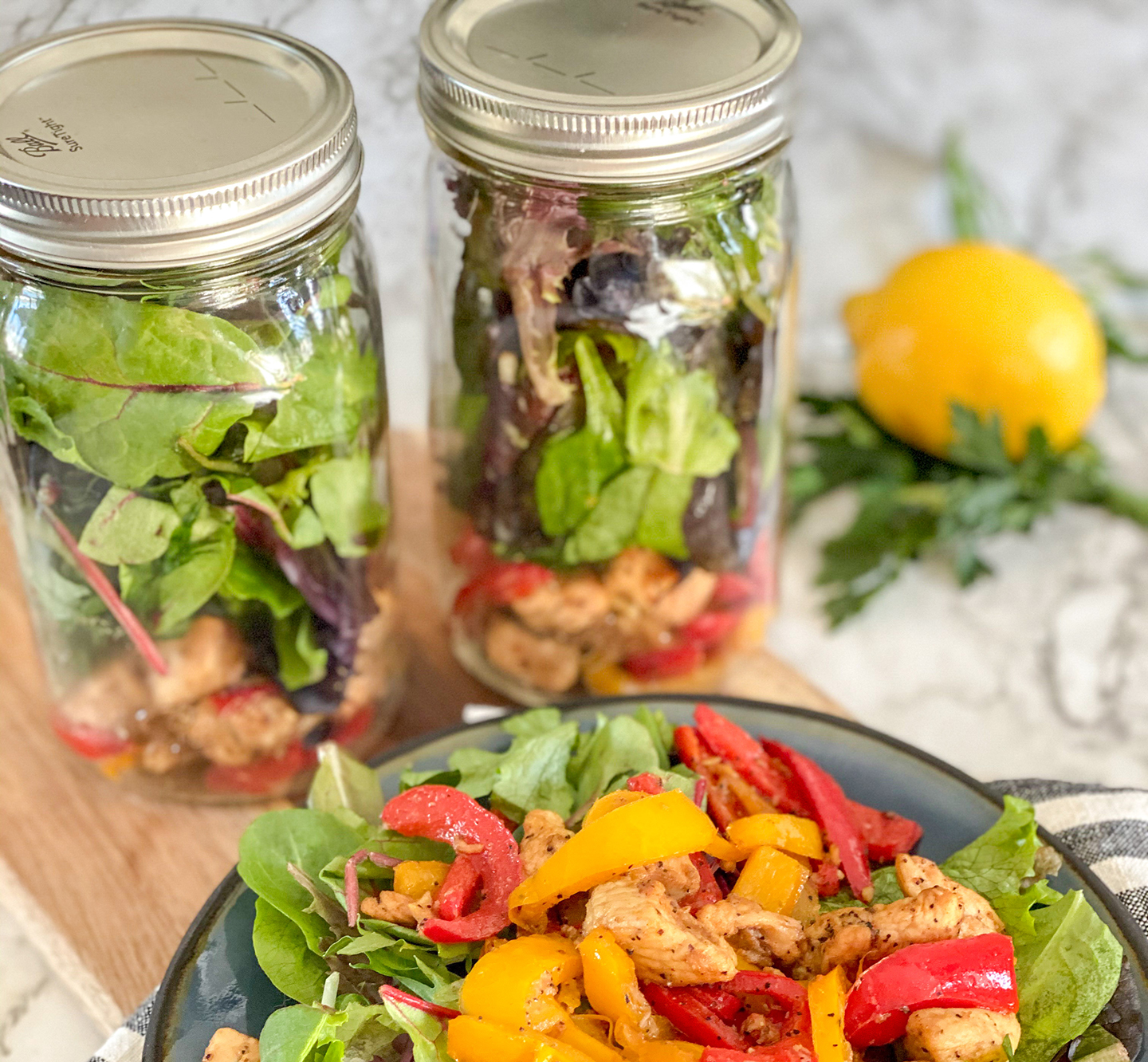 It's time to get healthy! Meal planning is made easy with salads in a Ball Jar! Simply layer your salads with your favorite ingredients in your wide mouth Ball jars to create delicious meals all week long.
---
Instructions:
Step 1: Get dressed! Start with the dressing as the bottom layer. We recommend anywhere from 1-4 tbsp. but experiment to find your perfect amount.
Step 2: Add your extras! Start with non-absorbent veggies that won't soak up your dressing — think carrots, tomatoes, chickpeas, edamame, snap peas. Then layer your more absorbent veggies — like cucumber, corn, mushroom, avocado. Add any additional flavors from dried fruit and nuts to quinoa.
Step 3: Protein Pack! Add your protein- anything from steak to chicken or even tofu! We like buying our protein in bulk and spicing up our recipes a few different ways for variety!
Step 4: The Salad Part. Lastly, top with seasonal leafy greens– from a spring mix, to spinach or arugula the options are endless!
When you're finished, you can dump your ingredients into a bowl to eat or shake up to eat in your jar.