Apple Jelly
Apple Jelly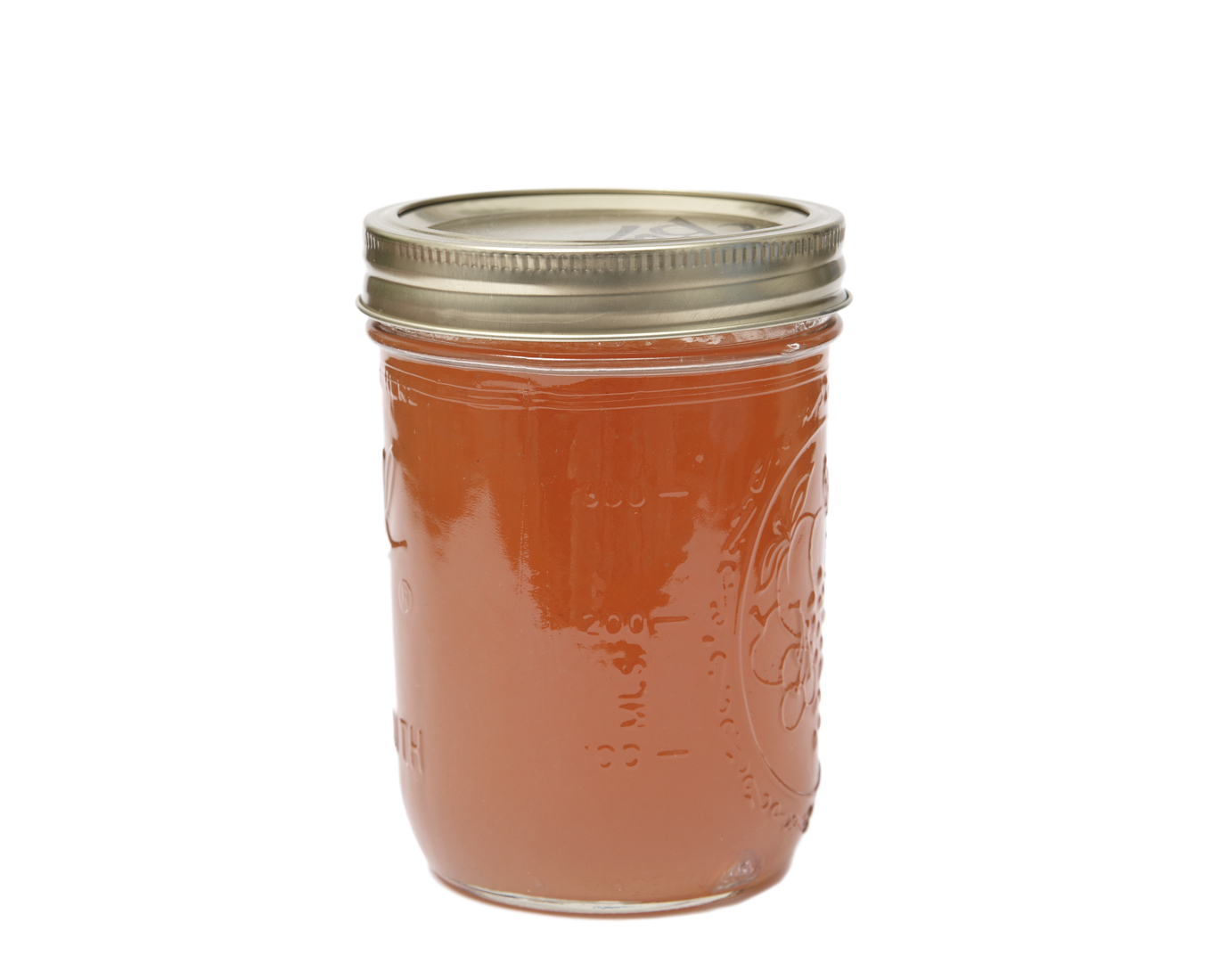 Preserving Method: Water-Bath-Canning
Makes about 4 (8 oz) half pints.
Great homemade apple jelly is easy to create with the Ball® FreshTECH Automatic Jam & Jelly Maker. Just add the fresh ingredients, and it does the rest in under 30 minutes. Once your jelly is made you can enjoy right away, freeze for up to a year or use a simple waterbath canning process to fresh preserve. For even more apple flavor, try our Reduced-Sugar Recipe.
---
You will need
3 cups store bought, unsweetened apple juice
4 Tbsp Ball® RealFruit™ Classic Pectin
1/2 tsp Butter or margarine
3 1/3 cups granulated sugar
Directions
MEASURE 3 cups apple juice in a 4-cup or larger liquid measuring cup. Gradually whisk pectin into juice until fully incorporated. (Pectin will not be completely dissolved at this time.) Pour juice mixture into the clean Pot fitted with the Stirrer. Add butter or margarine to help reduce foaming.

PRESS jelly button – the cook time will automatically default to 25 minutes. Press enter.

WAIT 4 minutes for appliance to sound 4 short beeps indicating that it is time to add sugar. Add sugar gradually while Stirrer continues running.

THE APPLIANCE will continue to automatically stir your ingredients while it cooks. Stay within earshot of the Jam & Jelly Maker, the appliance will beep again at the end of the process signaling jelly cooking is complete.

PRESS cancel and unplug the appliance.

REMOVE Stirrer using a pot holder. Skim foam, if necessary, from top of apple jelly.

PRESERVE jelly immediately.

FILL ladle hot jam into a hot jar, leaving ¼-inch headspace. Remove air bubbles. Clean jar rim. Center lid on jar and adjust band to fingertip-tight. Place jar on the canning rack elevated over simmering water. Repeat until all jars are filled.

PROCESS Lower the rack into simmering water. Water must cover jars by 1 inch. Adjust heat to medium-high, cover canner, and bring water to a rolling boil. Process jars 10 minutes. Turn off heat and remove cover. Let jars cool 5 minutes. Remove jars from canner; do not retighten bands if loose. Cool 12 hours. Check seals. Label and store jars.