Apple Butter Recipe
Apple Butter Recipe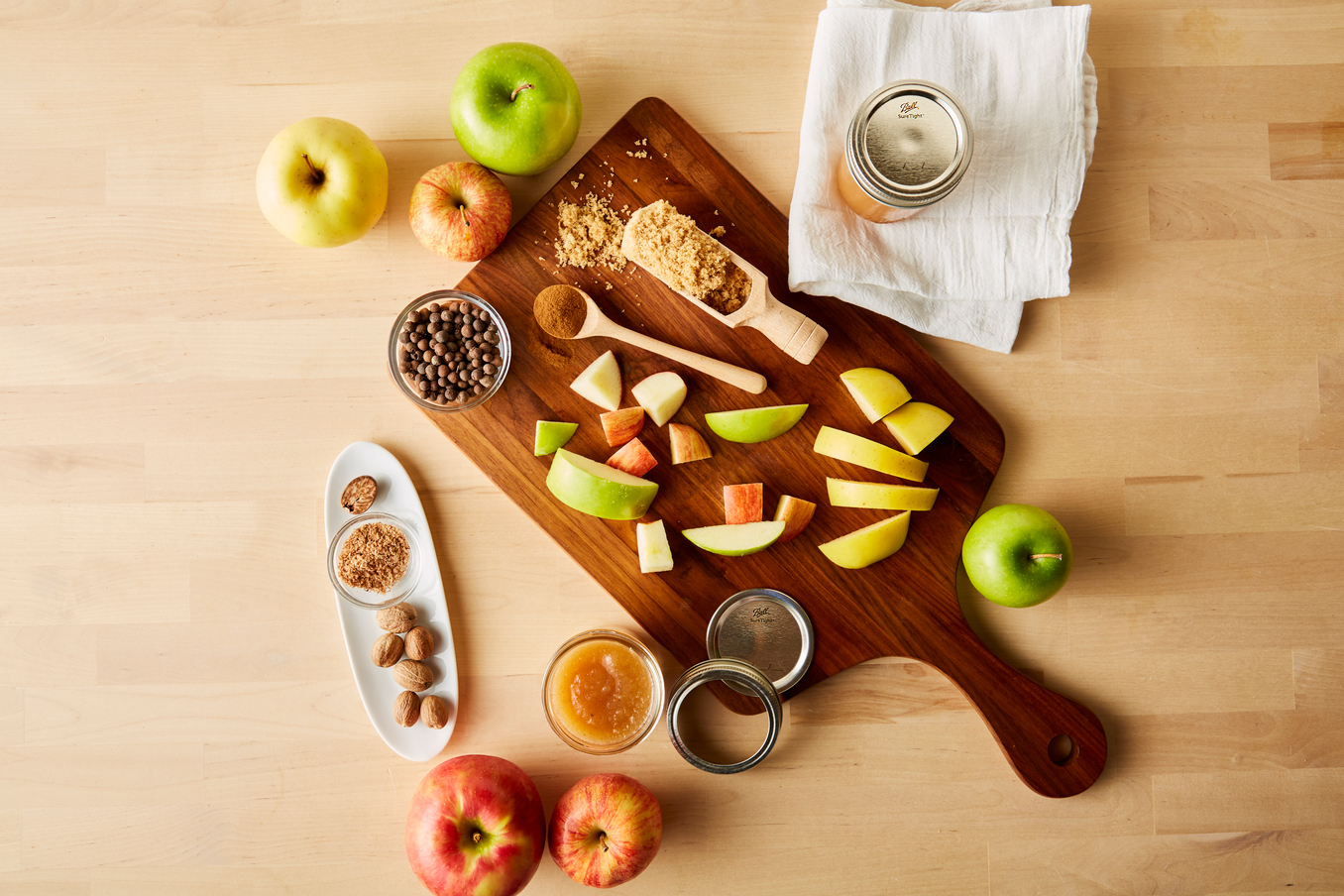 Preserving Method: Freezing
Makes about 4 (8 oz) half pint or 2 (16 oz) pint jars
Fresh apples, brown sugar, and spices combine to make this smooth apple butter. Easy to enjoy year-round when you store in your freezer. Apple butters are excellent accompaniments for meat pies and make delicious enhancements for roast pork.
---
You will need
1 cup sugar
1/2 cup brown sugar
5 Tbsp Ball® RealFruit™ Instant Pectin
3/4 tsp cinnamon
1/4 tsp allspice
1/4 tsp nutmeg
5 cups peeled, cored, coarsely chopped apples (about 5 med)
1 Tbsp lemon juice
Freezer safe jars
Directions
STIR sugar, brown sugar, instant pectin, cinnamon, allspice and nutmeg in a bowl until well blended. Set aside.

ADD apples and lemon juice to food processor or blender. Blend until smooth, about 30 seconds. Add apple puree to pectin mixture. Stir 3 minutes.

LADLE jam into clean jars to fill line. Twist on lids. Let stand until thickened, about 30 minutes.

SERVE immediately, refrigerate up to three weeks or freeze up to one year.